Reworking
Inspection, sorting and refining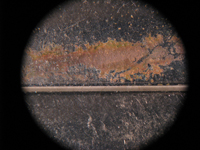 FACHMETALL
is not just the best partner for testing and evaluation of sample components, but also provides support for necessary reworking and refining of your products.
Inspection and sorting work is performed on the basis of laboratory scale methods.
Examples:
microscopic investigation
physical testing

hardness
density
composition
strength testing, etc.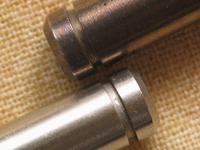 Our services for reworking and refining include for example:
dimensional

modification of individual characteristics by straightening (sizing)

strength/hardness tuning by heat treatment
remove grease and rust, impregnation treatment
pickling, passivation and etch labelling
FACHMETALL
also offers the option of immediately reviewing the processing steps carried out and determine the processing parameters individually as appropriate. Documentation of sorting and reworking procedures is standard and can be extended to individual documentation on customer request.