Materials testing laboratory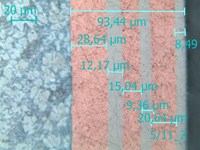 We perform metallographic and microscopic investigations in our materials testing laboratory. Physical testing is part of our operations as well as non-destructive testing.
Many test procedures can be executed at your facilities on site. Complaints and failure analyses usually have to be completed under extreme time pressure. We support you with our flexibility that allows us to deliver in the shortest possible time.
Highly qualified personnel, controlled testing equipment and standardized tests are applied to deliver precise and reproducible results. In addition to our investigations using destructive and non-destructive test methods we organise quality control and sorting procedures if required. Regardless of the objective, testing the quality of heat treatment or physical characteristics of a component, we provide answers and not just numerical values.
---
Some examples of our test program
Hardness testing
all commonly used test methods (mobile and stationary)
Macroscopy and microscopy
documentation
fracture analysis
surface characerization
failure analysis
metal microstructure
coating thickness
Physical testing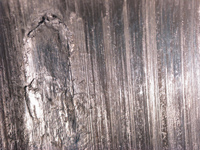 gravimetry
density measurement
temperature
radiation
Mechanical testing
strength testing according to standards or customer specification
Analytics & environment
metals, residues, pollutants
water and soil analysis
household poisons such as mouldiness, mites, formaldehyde, solvents, etc.
Non-destructive testing
ultrasonic crack testing
acoustic analysis of defects
radiographic density measurement
chemical analysis of metals